The #1 crypto
trading bot

for better results
Start trading like a pro!
Use pre-tuned strategies to set up the profitable crypto trading bot. Get tips, settings, free updates and personalized support.Start right now
*Temporarily 50% discount
Last week 296 new customers


Advanced Automation
Powerful, user-friendly crypto bot that trades for you 24/7
Generate profits by automatically executing our trading strategies. What sets our bot apart from other bots are its innovative strategies based on technical analysis of the market, extreme flexibility and great user community.

Runs on your own computer
The bot runs entirely on your own system: Windows, macOS, Linux or Raspberry Pi.
Trading signals
Bots that only trade in very interesting market conditions. BTC QFL trading settings.
Plug and Play
Several strategies are fully automated and profitable. You just have to turn the bot on.
Updates
Updates and tips. We are constantly upgrading and expanding.
Ready-made strategies
Choose from a range of predefined strategies (4%-12% profit per month) based on successful backtest results for each bull/bear market.
HODL bots
Settings for bots that only sell for a profit. You can set the risk level you want to take.
Security & Privacy
The cryptobot app runs on your own computer or mobile and does not collect any data about your usage.
A complete guide
(about 1 hour of your time) to set up your profitable crypto trading bot
The bot trades 24/7 and starts again after every profitable trade.
Profit 24/7
Bots that traded for you 24/7 and restart after every successful trade. Allowing your bots to continue working even you are offline.
Great support
Get great human support for everything. Communication through our quick guide, live chat, email tickets and socials.
Watch your cryptocurrency investments grow
From powerful trading bots to smart orders, the Cryptobot app gives you an edge in the fast-paced world of crypto trading.
Start right now
Get 50% discount NOW
About us
Why many traders choose our Crypto trading bot
Since 2016, our team has been continuously working on settings for bots that can trade for us automatically.
After a number of years of testing, we have arrived at settings with our DCA bots that are as high as 4%-12% yield per month.
We achieve this by betting on trading in the volity of the markets.
We are still testing the bots to continuously improve profitability and have decided to share the current setups of our highly profitable bots with the world through this website.
So do you want to trade like a pro 24 hours a day? Join our movement now
Read our story
4.5
CUSTOMER REVIEW SCORE
I've been using the cryptobot for a few months now and have seen amazing results! It is important to know what to do, the guide helped me a lot. So far it has given me a 34% gain. Great support team too.
Bridget
The Netherlands
For a long time I tried to trade in crypto myself and it went with varying degrees of success. But through this trading bot I can now sit on the couch while the bot trades for me all day long. The purchase paid for itself within 2 months!
Martin
Germany
I have always found crypto interesting but trading seemed too far from my bed show. With this trading bot I am doing something I never thought possible. The updates of every profitable trade on my phone still take me a lot of time..
Luke
France
If only I had found this bot sooner.. That would have saved a lot of time and money. The idea that I have tapped into a passive source of income makes me genuinely happy.
Steve
United States
Secure
.


Easy

.


Fast

.

We are very proud of the fact that we have built the number 1 trading bot in the cryptocurrency community.

We are constantly upgrading and expanding and you can be a part of that.
Crypto Market
Crypto is a $1750 billion market. It is difficult to predict the future, in fact we cannot. But we can benefit from the movements in this growing market.
Plug and Play
The API key is all you need, just link your Exchange account via a secure API connection and get started. Easy to set up with the guide.
Great support
Get great human support for everything. Use our quick guide, live chat, email tickets and more. You will receive an answer to every question.

Get
50% discount
Try our bots for only $40 instead of
$80
for this you'll get access to our community with free updates and great support.
Cryptobot
v3.2
$40
$80
Cancel anytime, Free updates and Support
Spot trading
Pre-made strategies

HODL bots
Autopilot trading
Desktop & Mobiel
Discount on Exchanges, trading fees and tools
Comprehensive guide
Chat & email support
updates
Telegram community
Start now
Affiliate program.

Earn $20

a month in revenue for every friend you refer.
Hello, passive income. Just imagine every signup rolling $ to your wallet as a thank you from your friends for using the Crypto trading bot app.
Invite a friend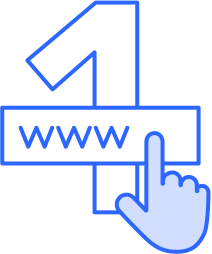 Share your unique link
Share your unique referral link via Email or via Whatsapp, Twitter or any other social media platform.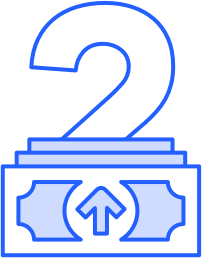 Your friend starts too
Your friends signs-up, The more customers you attract, the more revenue you get.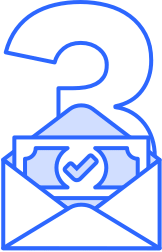 Claim your reward
With every successful purchase you will receive $20 per month from us!